Student apartments
Student Rovigo
The Studentato di Rovigo is the university residence overlooking the Cube of the CUR, Consortium University Rovigo,in Porta Adige Avenue.
It has 100 beds,with temporary accommodation for off-site students, spread across three factory bodies each of two floors.
The buildings, newly built and modern design, are articulated in order to create between them living outdoor green areas.
The Studentato di Rovigo provides accommodation in single and double rooms inside mini apartments complete with kitchen. It can accommodate up to 100 students. All accommodations are furnished with beds, closets, desks, kitchens with appliances and equipment designed to welcome guests in a comfortable way and allow them to study and organize themselves better; In addition, the internetis distributed in all apartments.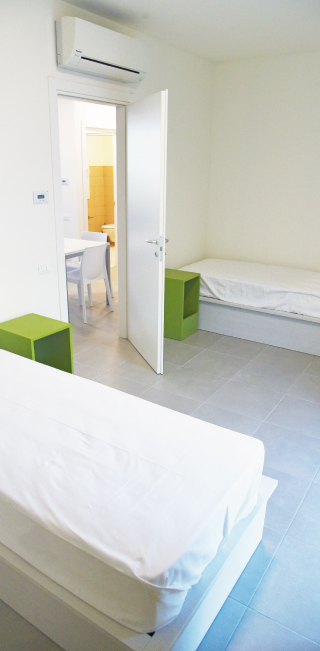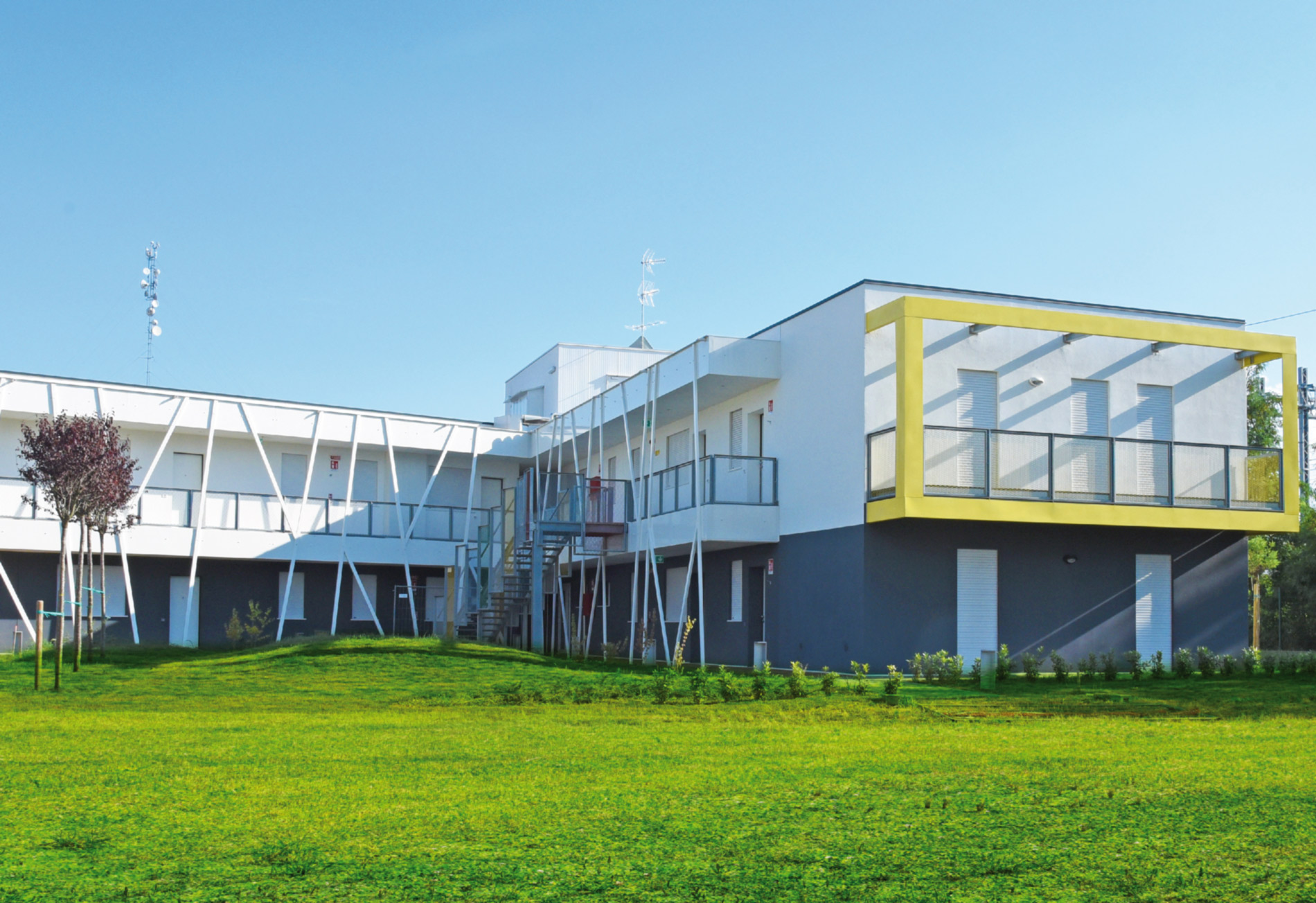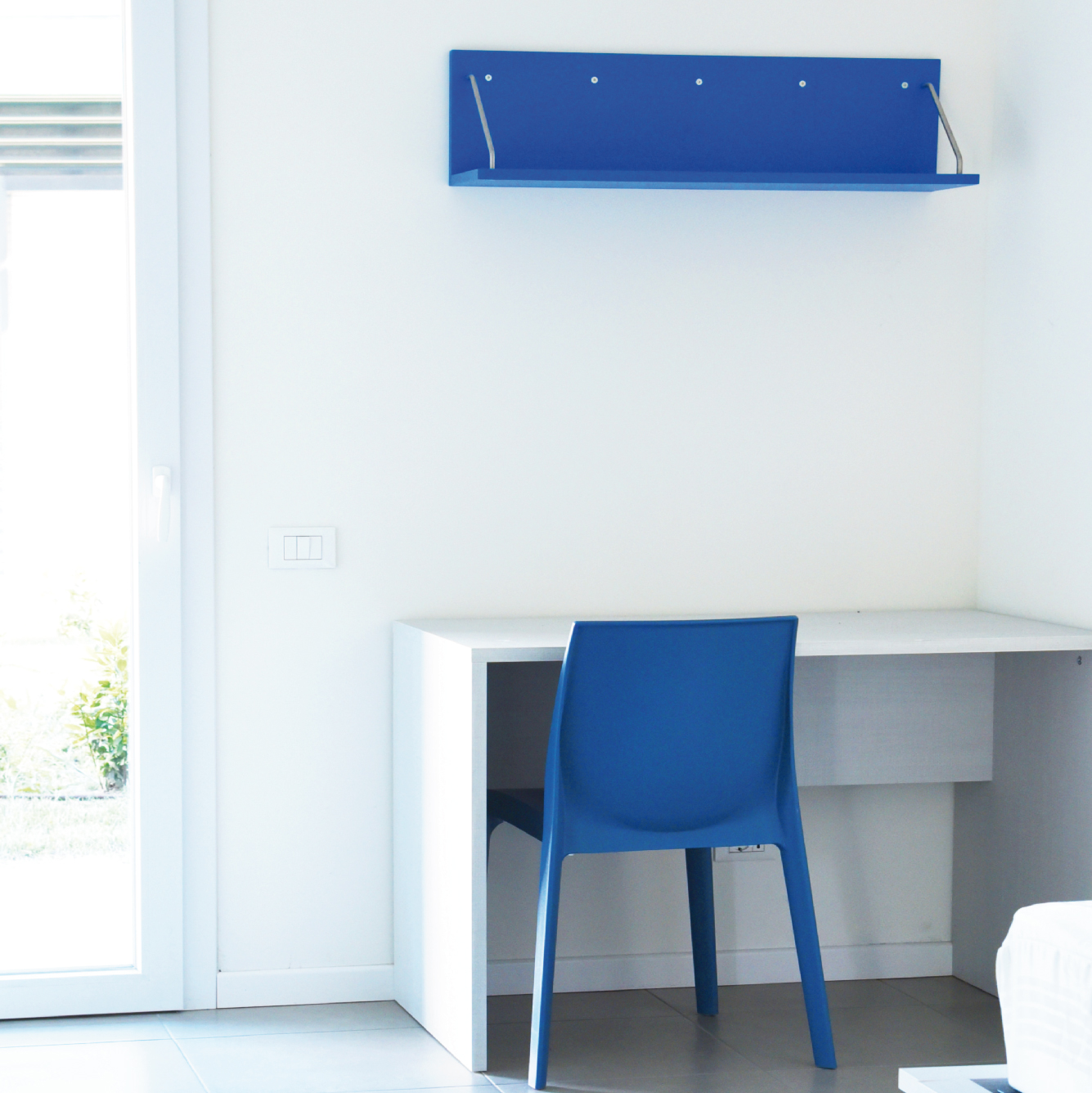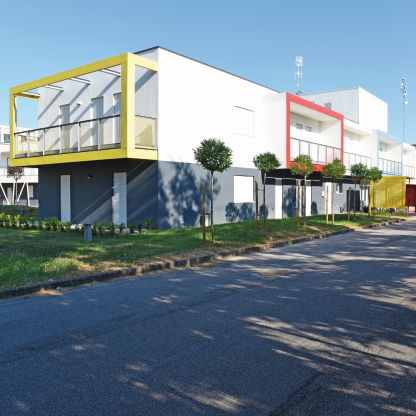 There are common spaces for study and for moments of relaxation.
WiFi,with fast infrastructure, updated and maintained by qualified technicians, with dedicated lines and free and personal access.
Free Access to student, without time limits, with regulation through personal badges and personalized entry codes.
Reception service and operational reception in dedicated time slots.
Video surveillance system for access control and emergency ready-to-find service.
Bar, lunch and dinner withspecial self-service dispenser machines.
Laundromat, with dryer and angle for ironing.
Bicycle parking with a reserved bike seat. Car parking in nearby areas.

Areas
Classrooms dedicated to study
and relaxing moments.


Kitchen
Available
in all apartments.

Rooms
Complete with beds,
cabinets and desks.
Scarica il modulo di richiesta e le tariffe e contattaci per avere maggiori informazioni per prenotare un alloggio presso la nostra struttura.
Download the request form and rates and contact us for more information to book accommodation at our facility.
Accommodation places are allocated, according to availability, subject to a written request by email. Contact us and you will be offered different solutions by room type and price.
You can visit the Studentato di Rovigo by reservation and without obligation by sending a request by email.
Porta Adige Avenue, 45, 45100 Rovigo RO